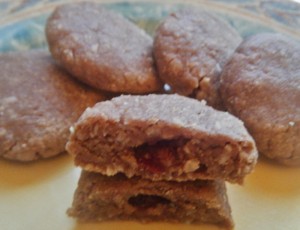 After the success of my original cookie dough energy bites, I've been making so many for my family and I felt like mixing up the flavours a little. I have the biggest sweet tooth and no matter how many delicious healthy fruits and treats there are available, sometimes just nothing bar the taste of chocolate will satisfy it!However I don't go and binge on a massive bar of milk chocolate as I know I'll only feel sick after. The way I view a healthy diet is to allow yourself whatever you crave but just find a healthier way of enjoying it, if you deny yourself what you want, you'll only want it more!
Not only is this a healthy way to fulfil a chocolate craving, you are giving your body valuable nutrition as the ingredients to make these include natural sugars, oats and nuts, all of which will feed your body energy and make you feel great!
I love the combination of chocolate and coconut, these were a delicious treat. if you have a craving for any flavours but want a healthy alternative to enjoy them, let me know and I'll do my best to create a sweet healthy treat for you!
Recipe:

Ingredients:

100grams of Cashews
50grams of Rolled Oats
40grams of Plain Flour (I used Doves Farm, wheat and gluten free)
1 tablespoon of Organic Brown Sugar
½ teaspoon of Vanilla Extract
2 tablespoons of Agave
2 tablespoons of Honey
2 tablespoons of Hot Chocolate Powder (I used Light Choices, at only 15kcal per tablespoon)
50grams of Desiccated Coconut

You can also add a scoop of protein powder to this mix, approximately for every scoop (20grams) add two table spoons of water to keep the mix moist and dough like.

Method:

Set your oven to 180c. Grease a lined baking tray with lowcal spray (if cooking). In a food processor blend the cashews, oats, flour and hot chocolate powder. You may need to stop the blender and with a spoon move the mixture around then blend again as the cashews can get stuck. Once blended you should be left with a flour mix.
Next add the sugar, vanilla, agave and honey. Blend until mix is moist throughout and dough like, then add two tablespoons of water and blend again.
Remove mix from blender in to bowl and kneed with wet hands to add moisture. In the bowl tip the coconut and kneed in to the dough throughout.
Roll out the dough and use a cutter to make small biscuits or mold in to small balls as shown in the picture.
Place on baking tray and bake in the oven for FIVE MINUTES if they are thin biscuits and TEN minutes if they and thick balls, both shown in pictures below.
These can also be enjoyed raw, mold in the balls and place in fridge for an hour before eating as they are far tastier cold when raw.