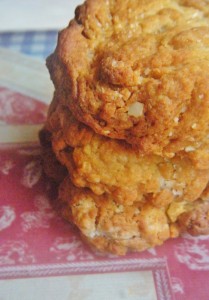 I try and post a wide variety of recipes for everyone to try out, both really simple and some which take a bit more time and effort. In the recipe below you might, like me a few months ago, come across a few ingredients you haven't heard of or have in the cupboard at home but don't give up there!
I put this recipe together by combing a few different recipes and adding some ingredients of my own and they came out better than I ever imagined. They are like a warm soft cookie on the outside with a doughy warm cake on the inside. The warming cinnamon flavours mixed with the chocolate raisins make them a perfect warm treat straight out the oven now we're heading in to autumn.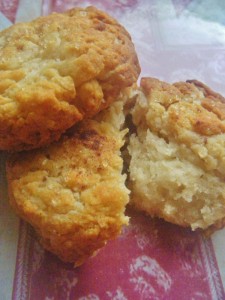 These soft bake cookies, like many of my recipes, are definitely proof that it is worth investing in these alternative baking goods. Not only are they good for people with intolerances and allergies they also turn treats like these cookies in to something that aren't full of all fatty ingredients. These are still meant as treats and I'm not saying they are drastically less in calorie but by swapping ingredients like butter and sugar to coconut oil and agave, you are doing your body a favour as they are GOOD sugars and fats and have healthy benefits.
If you are looking for a free from type of treat to share with friends, I'd definitely recommend these and people will be converted to a healthier way of cooking within one bite! I prefer these served warm so if you have friends coming over get the mix ready and pop them in the oven ten minutes before serving. They are also perfect served with a scoop of ice cream which will slowly melt on top of the warm cookie, for a more calorific treat!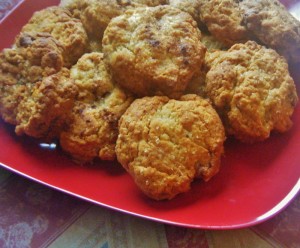 Recipe:
Ingredients:
150ml of coconut oil (comes in a paste like form so microwave for 20 seconds in a bowl then measure out in ml, melt a small amount at a time to avoid over estimating when melted and waste)
100grams honey
100grams agave nectar
1 egg
6 Tbsp. of applesauce
1 Tsp. of vanilla extract
350grams of Doves Farm plain white flour
40grams of ground almonds
1 Tbsp. of cinnamon
2 Tbsp. of Xanthan Gum
1 Tsp. Bicarbonate of soda
150grams of chocolate raisins (you could also use currents or choc chips)
Method:
Preheat the oven to 170c and line a baking tray with tin foil. In a bowl add the coconut oil, honey, agave, egg, applesauce and vanilla extract and whisk until well combined (ensure all lumps of apple sauce or coconut oil are smoothed well in to the mix).
In a separate bowl add the flour, almonds, cinnamon, bicarbonate of soda and xanthan gum and mix with a spoon in to one combined dry mix. With a wooden spoon or spatula slowly add the flour mix and fold in to the wet mixture a small amount at a time, this should form an oily feeling dough like mix. Fold in the chocolate raisins until evenly spread throughout.
With a tablespoon take a heaped spoon of the mix and form in to a ball with your hand, place on to baking tray and press down with spoon making a thick, flat cookie shape. These will not change shape much in oven so I try and make them in to the best shape I can before putting in oven. Sprinkle each cookie with a sprinkle of brown sugar and cinnamon. Place in oven for ten minutes.
Take out and leave to cool for 10 minutes before transferring to cooling rack or plate as they can break easily when too hot. To store, keep in airtight container in a cool dry place and they should keep for up to 3 days.